Sidewalks are a crucial aspect of our cities, but accidents can occur when individuals slip and fall on damaged or hazardous sidewalks, resulting in costly legal fights. To deal with these issues, it is best to consult a sidewalk accident lawyer who can assist your case with legal knowledge and counsel.
In this article, we'll discuss several reasons why those wishing to file a sidewalk accident lawsuit should consult a sidewalk accident lawyer. We'll go through how a sidewalk accident attorney can pay great attention to the details of a person's case to devise an intelligent strategy that will assist them in receiving fair compensation.
Understanding the Legal Process
After an accident on a sidewalk, the legal process to get compensation can be complicated and scary. Knowing your rights and benefits while making a claim is crucial. With the help of a knowledgeable sidewalk accident lawyer, you can confidently move through the legal system and get the most money possible.
When filing a sidewalk accident claim, document your injuries immediately. This includes medical bills, pain, and missed work days. Your attorney can advise you on how to safeguard your rights and assist you in bargaining with insurance companies and others. Your lawyer may also arrange expert witness testimony in court if necessary.
Before going to court, explore all possibilities and weigh the benefits and drawbacks of any legal action. Even though the outcome often rests in the hands of a jury, there may be opportunities for settling without engaging in a long and costly trial. A skilled personal injury lawyer can review all the evidence related to your case, provide an honest assessment of likely outcomes, and help you determine which path is best suited for you, given your circumstances.
Navigating the legal process doesn't have to be overwhelming or confusing—the assistance and expertise of an experienced sidewalk accident attorney can make it much less difficult. Suppose you have been injured in a sidewalk trip and fall accident and suffered severe injuries requiring medical treatment because the owner failed to properly maintain sidewalks, creating dangerous conditions. In that case, it's time to start exploring your legal options so that you can begin recovering damages for medical bills and lost income—right away. Fortunately, skilled professionals are available to advise you through the legal procedure and ensure that you receive reasonable recompense for your medical expenditures and suffering.
Who Can Help You Throughout the Process?
Although many people are willing to pursue a serious injury claim without assistance, having a lawyer on your side can be immensely beneficial. This section discusses who can help you in this endeavor.
First, most legal professionals will advise working with a sidewalk accident lawyer. They understand the complexities of such matters and can provide specialized counsel and advice while putting their understanding of the legal system to work on your side. You are better positioned to achieve a successful resolution for your case with this degree of knowledge on your side.
On the other hand, many non-lawyers offer assistance with such claims and can be useful when trying to collect damages from negligent parties. These individuals typically offer services such as document preparation, court attendance, and filing motions for hearings. While these services can be helpful, only an experienced sidewalk accident lawyer can handle all facets of a sidewalk accident case.
Expertise and Experience of a Sidewalk Accidents Lawyer
Working with sidewalk accident lawyers is beneficial due to their skills and experience. An experienced sidewalk accident lawyer will be able to develop a plan of action that is tailored to suit your particular case. They understand the nuances of navigating sidewalk accident cases and can offer invaluable advice on how to move forward with your claim. Furthermore, they have extensive knowledge when it comes to dealing with insurance companies and other involved parties, meaning they will safeguard all of your rights throughout the process.
Also, most pedestrian accident lawyers are highly skilled negotiators and are adept at getting you the compensation you deserve and even settling out of court for an efficient resolution. While some may argue that it is better to represent themselves in such cases to save on attorney fees and related costs, it should be noted that having an experienced sidewalk accident lawyer by your side could lead to substantial financial gains.
Through professional consultations, independent investigations of such details as uneven pavements, tree roots, poor maintenance of sidewalks, uneven elevation, and other defective conditions. Attorneys can help with all aspects of the claim, including expert testimony and witness statements. An experienced sidewalk accident lawyer will help build a robust defense that puts forth your best interests as much as possible.
Benefits of Getting a Free Consultation with an Attorney
An experienced lawyer can assist you in comprehending personal injury law. With an attorney's help, you get legal advice, precedent knowledge, negotiation methods, and office resources. Furthermore, attorneys are highly skilled researchers and can uncover evidence that would have otherwise gone unnoticed to build a powerful case on your behalf.
While some may consider consulting a lawyer an additional expense, not doing so can have a greater impact on both time and costs in the long run. An attorney will complete all forms and meet deadlines, saving you time. Additionally, if negligence is proven in your case, an attorney can negotiate either outside or in court for maximum compensation than those originally offered for your sidewalk injuries.
Sometimes it may appear beneficial to proceed without representation; however, this isn't always the case with serious injuries. With the complex nature of personal injury law and having no prior experience or expertise handling this type of situation, pursuing it on your own could result in further complications and costs down the line.
Ultimately, consulting with an experienced sidewalk accident lawyer ensures that you get access to attentive care and quality advice throughout every step of your legal journey. This way, you can avoid any unpleasant surprises in court while achieving maximum compensation for your injuries.
By working closely with an experienced NYC sidewalk accident lawyer, you benefit from their expertise and professional connections, which give them access to invaluable background knowledge within their network. These connections are beneficial when it comes to gathering witnesses and key evidence needed for a successful case outcome.
Access to Expertise and Background Knowledge
When faced with a legal matter, consulting with and working with an experienced sidewalk accident lawyer can provide many advantages. They contribute particular knowledge and experience that others may not have. This can prove especially instrumental when navigating the complexities of New York law, particularly as it relates to your particular situation.
The attorney's knowledge of the law can offer guidance in areas such as how to pursue best a sidewalk accident claim or challenges that could arise throughout the process. They can also inform you of what constitutes negligent behavior on the part of the property owner and insurance provider, as well as effective tactics for pushing back on these entities to secure the best possible outcome. Their insight can even allow for more confident decision-making—particularly when it comes to challenging settlement amounts that may not be reflective of what claimants deserve for their losses.
Having a trusted personal injury lawyer on your side who is also conversant in civil court proceedings, statutes, precedent cases, and alternative dispute resolution (ADR) gives you an advantage in terms of sound negotiations with opposing parties. It additionally enables consideration of strategic routes tailored specifically to your situation and objectives while helping to alleviate the stress associated with long-term court battles.
Though every legal case is different, people in this position have much to gain from enlisting an attorney familiar with sidewalk accidents—one who understands all that's at stake and who is prepared to fight for necessary compensation and justice for clientele. As such, those involved must be able to make wise choices in the face of difficult decisions; and having a trained professional by your side is key to achieving that goal, making it vital to select representation wisely and equipping yourself with the industry acumen required for success.
The help that comes with working with a qualified sidewalk accident attorney can extend into all facets of managing a case – from understanding the demands involved when filing a lawsuit to harnessing resources capable of helping achieve desired outcomes. With this valuable assistance, individuals are more likely to make well-informed choices better suited to the journey ahead, propelling them toward successful resolutions easier and faster than navigating unknown waters alone. Thus, entrusting a knowledgeable personal injury lawyer can provide invaluable support as you endeavor to seek proper restitution and reparation.
No matter where you're at in the process, having expert guidance as it relates to evaluating options or going through settlement negotiations can make all the difference, making these relationships integral pieces to achieving satisfactory results overall.
Help with Decision-Making and Negotiation of Your Personal Injury Case
An expert's experience is very helpful when deciding whether or not to go to court or when negotiating a settlement agreement. Generally, they better understand what people in similar legal disputes have obtained, so they can compare your case against those and offer advice on what you should aim for.
As well as having insights into what the other party may be looking for in terms of agreement terms, many sidewalk accident lawyers will be able to indicate areas where you may need to make concessions, which can help facilitate any negotiation process. Moreover, they are typically more familiar with state laws than individuals who are not legally trained and will be better informed on what is considered within the scope of the law—this is important information if you are going up against big organizations that may be more willing to bend the law.
Ultimately, engaging an experienced New York sidewalk accident lawyer gives you the power to make sound decisions when managing your expectations and entering negotiations. As anyone considering signing an agreement must weigh up the risks versus rewards, having an experienced attorney by your side can ensure that there is no underestimating of potential rewards or overestimating of potential risks. With their help, you can proceed into any agreement fully informed and prepared for challenges that may arise, thus optimizing your chances of success.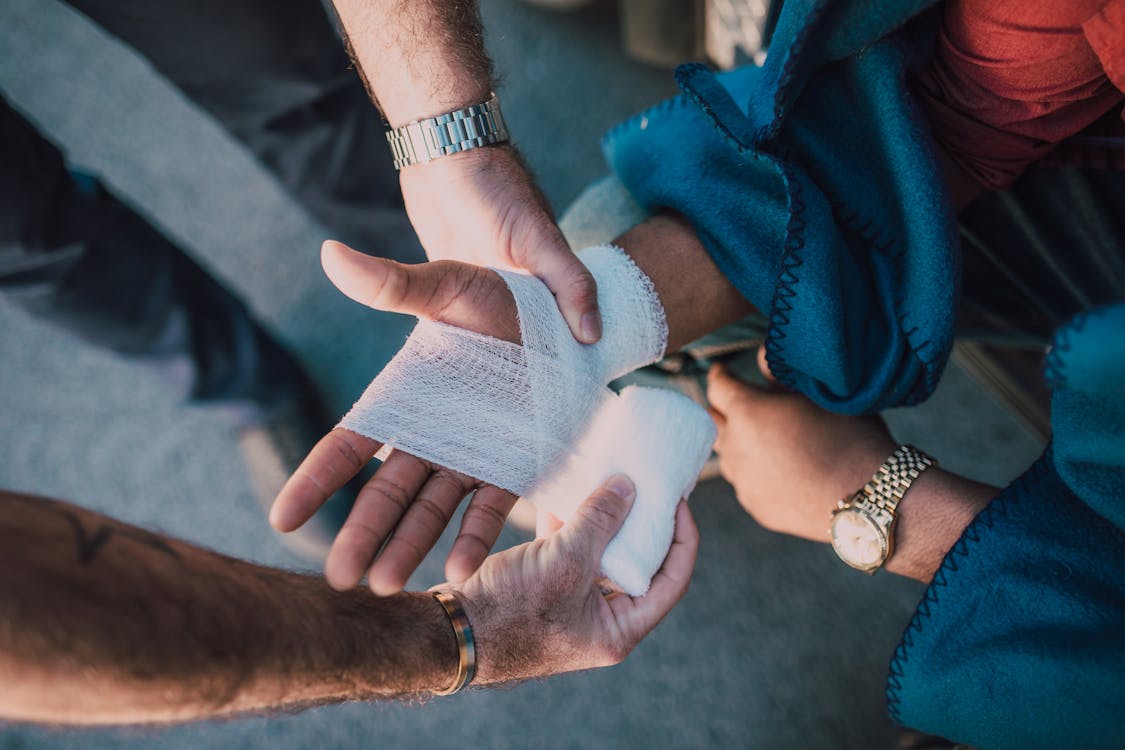 What to Expect From a Sidewalk Accidents Lawyer
When working with a sidewalk accident lawyer, the injured person needs to understand what to expect from the attorney. Most of the time, a lawyer for a sidewalk accident will give advice and direction to help the injured person make good legal decisions. Also, an attorney should be able to help the person who was hurt negotiate a fair settlement that follows the law. While they should always prioritize their client's needs, they should also be dedicated to developing practical solutions.
People should know that a sidewalk accident lawyer can't promise results, no matter what they think will happen. Attorneys can only offer legal advice based on their experience and knowledge. An attorney may not be able to predict a settlement if it is unclear who is at fault.
There are, however, times when an experienced sidewalk accident lawyer might be able to give more certainty about how a case will turn out. For example, if a slip-and-fall injury happened because of an obvious safety hazard and the property owner's negligence was clear, an attorney may be able to negotiate a good settlement for their client. In these cases, it's important that they correctly evaluate the medical evidence and back up their arguments with facts that have been proven and solid legal research.
Examples of Awards For Sidewalk Accident Victims
A woman who suffered a fractured wrist and ankle after tripping on a broken sidewalk in Brooklyn was awarded $575,000 in damages in 2017.
In 2018, a New York City resident received a settlement of $3.5 million after suffering a traumatic brain injury and other injuries in a sidewalk accident in Manhattan. The accident was caused by a missing sidewalk grate that the city had failed to repair.
In 2019, a woman who slipped and fell on ice on a New York City sidewalk received a $2.25 million settlement. The accident occurred during a winter storm, but the city was found to be negligent in failing to clear the sidewalk in a timely manner.
In another 2019 case, a woman was awarded $725,000 after suffering a broken ankle in a trip and fall accident on a New York City sidewalk. The accident was caused by a raised and uneven sidewalk, which the city had failed to repair despite prior complaints.
Get a Free Case Review with an Experienced Sidewalk Accident Lawyer in Huntington, NY
Huntington, NY slip and fall victims can turn to Silverstein & Kahn P.C. for justice. Our sidewalk accident lawyer collects evidence, builds your sidewalk accident claim, and fights your case so you can get fair compensation. Professional, qualified, and experienced. Our personal injury law firm has hundreds of satisfied customers.
Ready for financial recovery? Call (631) 424-6850 to schedule a FREE consultation!