Experienced Dog Bites Lawyer in Huntington, NY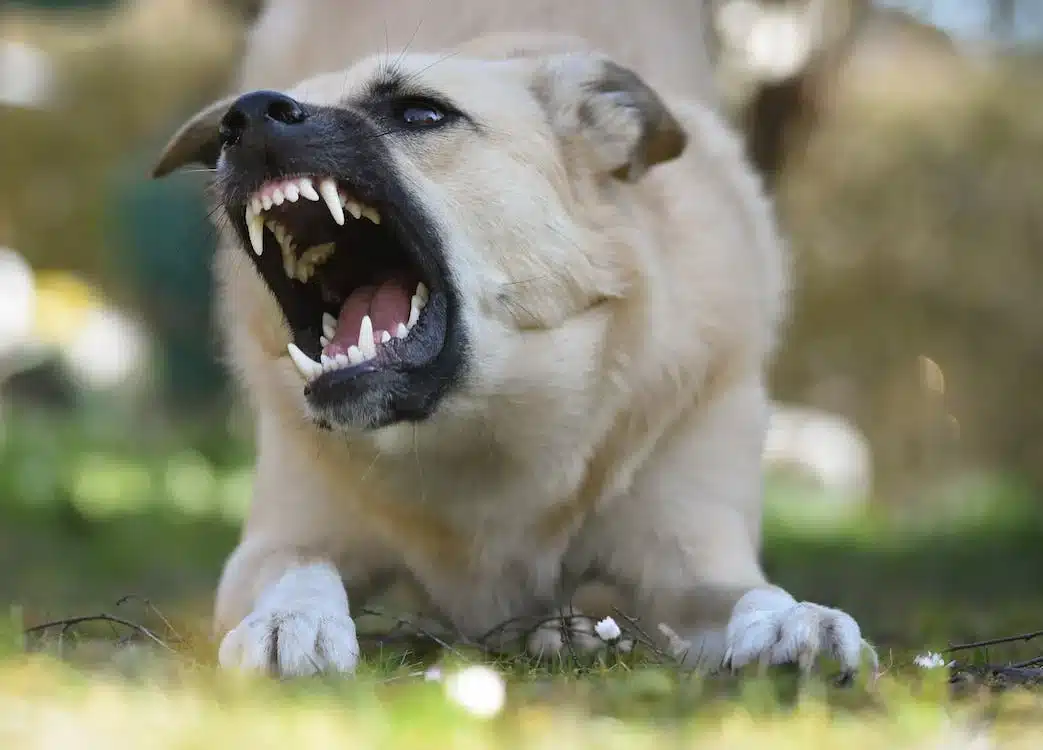 Win Rightful Compensation for a Dog Bite with the Best Legal Team
Have you suffered a dog bite in Huntington, NY?
If a dog attacks you, whether you reside in Huntington, NY, or are just visiting, you may be entitled to get money. However, without a New York dog bite lawyer by your side, you could miss out on some damages due to the complexity of New York's dog bite statute.
See, the New York dog bite statute does not follow the entire one-bite rule or strict liability but instead combines both. On the one hand, the law says that dog owners are always responsible if their dog attacks someone, mostly for medical and veterinary costs. If you can prove that the dog owner knew the dog was dangerous but did not take an effort to prevent an attack, the dog owner may be responsible for extra damages.
At Silverstein & Kahn P.C. law firm, we help dog bite victims in Huntington, NY, get justice, whether it is financial compensation, jail time for the dog's owner, or any other penalty. If you are a dog bite victim, our dog bite attorney can help bring the dog owner to book and recover compensation in a personal injury claim.
Call us today for a free consultation!
What Are the Most Common Dog Bite Injuries?
While dogs are considered man's best friend, one may assume that their relationships are usually cordial. But there are exceptions. Dog attacks on humans are a common occurrence.
Dogs have been known to charge at random people, biting and even knocking them down. In the case of a dog bite injury, the wound can become infected, which can be quite costly to treat.
And when a dog attack causes someone to fall, a significant injury may happen, particularly if the victim is a child, someone with a disability, or an elderly person. These people cannot defend themselves adequately, so there is a high chance of sustaining various types of physical and even psychological trauma. People with disabilities, particularly, are susceptible to major health problems if their immune systems are weakened.
That said, below are the common injuries you can sustain after a dog attack:
Facial trauma
Soft tissue damage
Infection of the dog bite wound
Brain injuries and concussions
Cuts and lacerations
Spinal cord injuries
Amputated digits
Nerve damage and paralysis
Back and neck injuries
Crush injuries
Puncture wounds
Scarring and disfigurements
Broken bones
A dog attack might not necessarily result in a bite. But even if you are not a dog bite victim per se, the dog owner should still provide compensation. To avoid the hassle of pursuing legal action on your own, file a dog bite lawsuit with one of our New York dog bites lawyers to recover compensation without any trouble.
At Silverstein & Kahn P.C., we have an excellent grasp of dog bite laws and will help you file a winning dog bite claim under New York law.
How Common Are Dog Bites in New York?
The NYC Department of Health reports 4,000 dog bites annually. New York dog bites result in various injuries, including lacerations, puncture wounds, and avulsions—where skin or a member is torn off. Worse comes to worst; dog bites lead to fatalities.
As per data from the CDC:
45.3% of dog bite injuries involve wounds to the head and neck
25.8% of dog bite injuries result in leg or foot damage.
22.8% of dog bite injuries involve harm to the hand or arm
Dog owners have responsibility over their pets, and by virtue of being pet owners alone, they are liable in a personal injury claim. If you or someone you know has been a dog attack victim, you might recover compensation with the help of our experienced dog bite lawyer.
What Breeds Have the Most Dog Bite Cases?
Any breed can perpetrate a dog attack. However, in New York, most dog bites are from the following dog breeds:
Pit Bulls
Rottweilers
Chows
Huskies
Akitas
German Shepherds
While you want to look out for these dangerous breeds, be cautious of any other breed. If you have already suffered a dog bite, do not despair; New York dog bite laws protect you, and we are here to ensure it.
When Should I File a Dog Bite Claim in New York?
New York dog bite laws are not as straightforward, but fortunately, our experienced attorney will guide you through it all. In New York, you only have three years to file a claim or lawsuit for a dog bite. If you want to get more money, you should file a claim or lawsuit within that timeframe.
Your dog bite attorney understands this, so they will help you act fast enough to get your rightful compensation.
As per New York dog bite laws, you can recover the following:
Compensation for missed or lost wages, psychological distress, pain and discomfort, and disabilities if the dog owner knew beforehand that they had a dangerous dog that can injure a person.
Compensation for medical expenses stemming from the dog attack, even if the dog owner was unaware that they harbored a dangerous dog.
Who Is Liable for Dog Bite Injuries?
Owners of dangerous dogs are often held responsible for dog attacks and the resulting damage to biting victims. At the law firm of Silverstein & Kahn P.C., we partner you with a New York dog bite attorney who will leave no stone unturned when it comes to uncovering who could have prevented the dog bite injury.
Accountable parties could be:
The actual dog's owner
Landlords
Dog walkers
Pet sitters
Property owners
And here is the thing. Since New York dog bite law allows you to seek compensation from several parties who contributed to the dog bite injury, you can receive compensation from two or more people.
No matter who the pet owner is, our New York dog bite attorney is ready to help you establish liability and fight for the money you deserve.
How Can I Prove Vicious Propensity?
It is important to note that recovering compensation in a dog bite claim requires you to prove the dog had a history of violence, which is referred to as "vicious propensity." If a dog bit someone in the past, that would fulfill this requirement, but there are other situations where it may apply.
To prove vicious propensity, your dog bite attorney will comprehensively investigate the dog's history to establish if the dog's owner knew that it had a record of violent tendencies. All dog bites must be reported to New York city's Department of Health, meaning that if the dog has bitten other victims, your claim has a better chance of going through.
Besides, by proving a dog's vicious propensities, e.g., snapping or lunging at passersby without provocation, you can prove vicious propensity. Even so, you need to remember that the application of the vicious propensity concept is still in the works since its parameters are continually established as per the rulings made in various dog bite cases.
But so far, what is clear is "Beware of Dog" signs do not act as enough evidence of a dog owner's knowledge of their dog's vicious propensities. Moreover, if a dog has a record of barking at strangers while chained, this alone does not prove that the dog displayed showed vicious propensities.
Another essential thing to note is that if you provoke an attack, the dog can be exempt from "dangerous" status. Also, police dogs are immune to "dangerous" status during operations. Still, the nature and extent of the dog attack can be used to establish if the dog exhibited vicious propensities, and so can the severity of the dog's previous attacks.
Clearly, there is a lot to remember, but try not to let it overwhelm you. Our experienced dog bite attorneys will quickly establish if there is a case immediately after you present your story.
Strict Liability Vs. Negligence in Dog Bite Cases
If you suffer a dog bite injury in New York, whether as a resident or visitor, the dog owner can be held strictly liable for your medical expenses. As such, you will not have to prove that the dog's owner was careless to get your rightful compensation to cover your medical bills. As long as the dog can be classed as a "dangerous dog," your medical expenses can be catered for.
What counts as a dangerous dog? It is one that:
Attacked a person before without justification, resulting in injury or death.
Behaves in such a way that a reasonable person would believe the dog poses a serious and unjustified risk of serious injury or death.
As per New York dog bite laws, you can only receive damages beyond medical bills if certain conditions are met. You can probably get compensated if:
The dog owner was negligent in controlling the dog, which led to the dog bite and serious injuries.
The dog owner was aware that their dog was aggressive and dangerous, or at least ought to have known about it.
As a regular person, it is definitely hard to determine if the owner should have known about their dog's aggression. Fortunately, our dog bite lawyers can help with this, but generally, New York law considers the following when determining that:
Fighting with other pets, dogs, or domestic animals.
Previous instances where the dog has growled or bared teeth.
Whether the owner ever resorted to using a muzzle.
Past complaints about the dog.
At the end of the day, New York law says that if dog owner knows that their dog is dangerous, they must:
Supervise and control the dog.
Entirely restrain the dog.
Spray or neuter the dog
Socialize or train the dog.
Unchain the dog to reduce its stress, vulnerability, and protectiveness.
Proving liability in dog bite cases can be complex, especially if no one witnessed the attack. Our attorneys are here to find out what really happened in your case.
Why You Should Hire Our New York City Dog Bites Lawyer
Call us for a free initial consultation if you or someone you know has suffered a dog bite. The last thing you want on your plate is a legal battle at a time when you should be healing from emotional trauma and serious physical injury. Even if the fault lies on the dog's owner, winning compensation is not as straightforward. That is why you need our dog bite lawyer will guide you through the entire process.
Below are some of the benefits of hiring our dog bite lawyers in New York:
Our dog bite attorney will find all the facts regarding the dog's history.
Your attorney will find and speak to eyewitnesses to testify about the dog attack.
Your dog bite lawyer will determine whether the dog owner had put the necessary precautions to ensure the dog cannot attack strangers.
Your attorney will collaborate with medical experts to establish the fairest value of the cost of your injuries.
Your attorney will negotiate with the dog owner's insurance company on your behalf, keeping you from being duped by them.
Why Silverstein & Kahn P.C for Your Dog Bite Case?
Comprehending New York dog bite laws can be really tough. Throw cunny insurance companies into the mix, and things become whole more complicated. But do not worry; our law firm is here to ensure you have an easy time when seeking your rightful compensation.
Here is why you need to choose us for your dog bite case:
We have experienced, compassionate dog bites attorneys.
A high dog bite success rate.
A record of winning huge cash compensations for dog bite victims.
We offer a free consultation for all dog bite cases.
Suffered a Dog Bite in Huntington, NY? Call Silverstein & Kahn P.C Today to Fight for Cash Compensation!
If you or someone you know is the victim of a dog bite in Huntington, NY, you could get compensated by the dog's owner. To ensure that the owner does not evade justice and the insurance company does not shortchange you, work with dog bite attorneys at Silverstein & Kahn P.C. We are experienced at handling dog bite cases and have a history of winning record cash compensations.
Call Silverstein & Kahn P.C. at (631) 424-6850 to schedule a consultation!