When most people think of personal injuries, physical injuries come to mind. While this certainly represents a significant portion of injuries that make it to court, accident victims should also consider economic damages, damage to personal assets and psychological harm. Experienced NYC personal injury attorneys can review the details of your case to determine the feasibility of moving forward with a personal injury claim or lawsuit.
However, you need to act quickly. New York deadlines range from 90 days to three years. This represents the deadline for filing personal injury claims or taking legal action. Failure to act within this period might force you to forego any potential compensation altogether.
Seek Medical Care as Soon as Possible
Some personal injury cases might not involve any physical injuries at all. For example, in a motor vehicle accident someone could slam into the back of your vehicle after you parallel parked it on the street for a night out on the town. Even in this case, you could hire a personal injury law firm.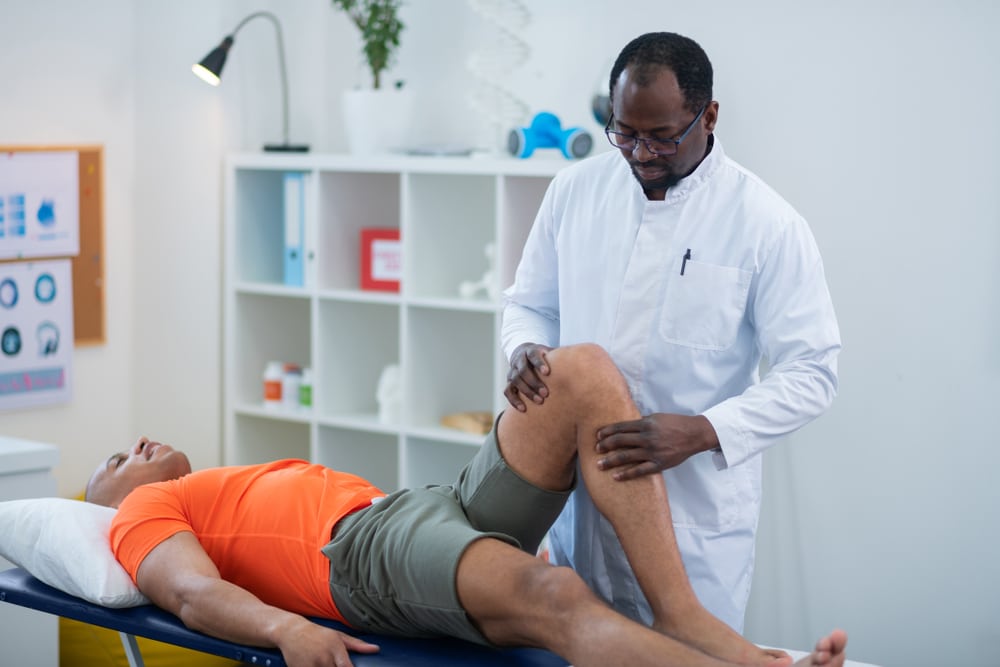 However, if you suffered any injuries as a result of the personal injury case, seek medical attention as soon as possible. Wherever applicable, these medical records could make or break your case. Receiving medical care early on also improves your chances of making a full recovery.
Determine Whether You Need a Personal Injury Attorney
If you suffered serious injuries in a car accident or your car became totally undrivable, you likely have no questions about whether you need an experienced personal injury lawyer. You might have some concerns for more minor cases, especially those involving no physical injuries. You might feel tempted to move on without assistance, but only an experienced attorney can tell you whether you should.
Most attorneys charge absolutely nothing for reviewing your case, so take advantage of this. Shop your case around and make notes on how quickly attorneys answer, how invested they seem in the case, and whether they appear easy to work with.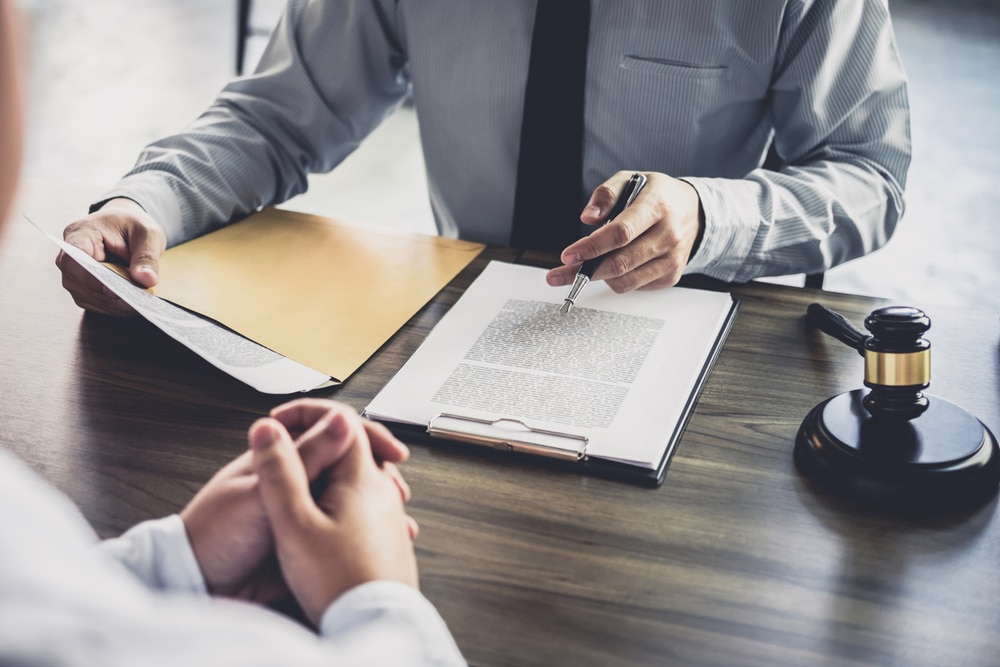 From these initial responses, you can begin to set some criteria for what you need in a personal injury attorney. Consider the following questions when drafting your criteria:
If you suffered serious injuries, is the attorney willing to travel to the hospital or your home?

Do you want the personalized service provided by a small law firm or the prestige of working with a large law firm?

Is it important to you whether the attorney shows compassion versus focusing solely on aggressive advocacy?

How many years of experience should the attorney have—at a minimum—to take on your case?
Identify Several Good Personal Injury Attorney Options
You won't need to look hard to find eager personal injury attorneys in New York. However, you might need to look a little harder to find good ones.
Ask for Referrals
Ask everyone in your circle of friends. Someone likely knows a law firm or someone who can recommend one. As real past clients, these persons can also provide information on their experiences working with the personal injury law firm. The doctor you work with might also refer someone.
Check Online
Looking for a personal injury lawyer online takes only a few seconds to complete on Google. The search engine giant provides options via its Google My Business listings and law firms that worked hard to rank highly in your search.
Request Information on the Payment Option Offered
Before agreeing to work with an attorney or signing any paperwork, request information on the fee payment structure. Contingency fees remain an industry standard for most law firms. In this payment model, personal injury attorneys charge nothing upfront and take on all financial risks for your case. If the law firm wins the case, the attorney collects a portion of that compensation as pay.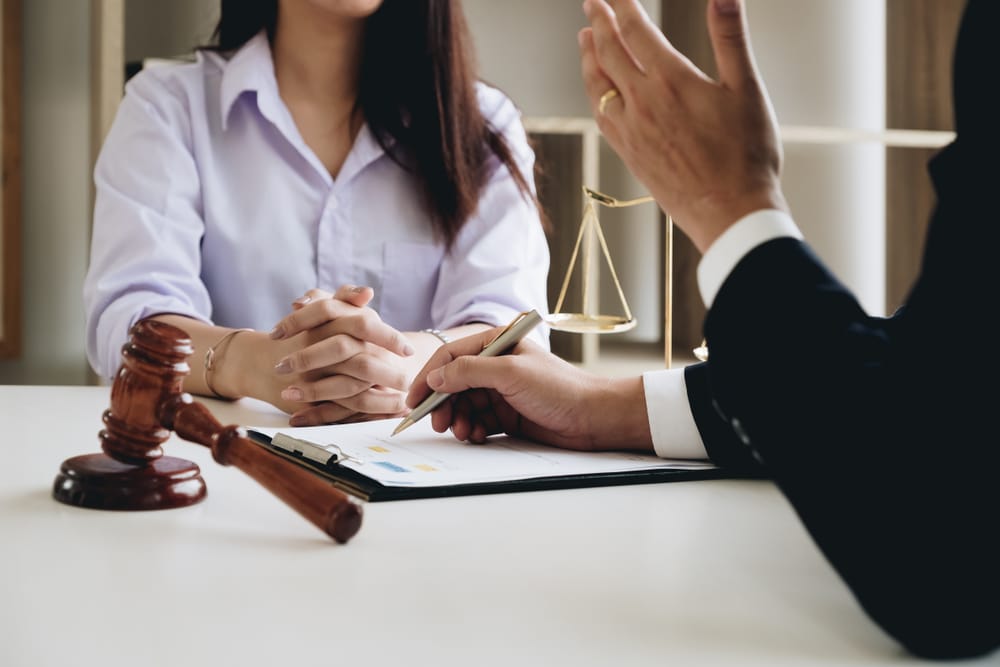 Contingency seems easy and safe enough but determines exactly what a client intends to charge for. Will it only include a specific percentage? Will the law firm nickel-and-dime for additional expenses at the time of payment, such as transportation and other expenses? Do you need to pay for these — win or lose?
Research the Wins the Personal Injury Law Firm Achieved
You risk a portion of your potential future winnings for one main reason. You stand a much better chance of winning your case and getting maximum compensation for your medical bills and other expenses with the help of a personal injury lawyer. While this mostly proves true, remain selective about the lawyer you ultimately work with. One great way to do this involves reviewing the wins of the law firm and the dates the wins occurred.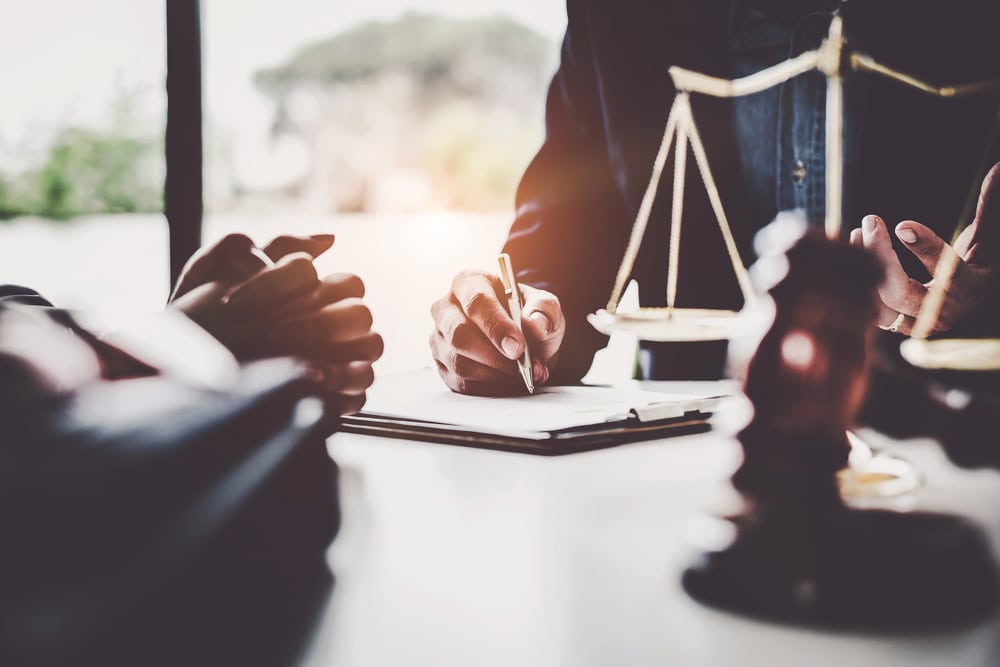 A personal injury attorney or law firm might continue to brag about multi-million-dollar wins from a decade or more ago but have no recent wins to bolster its reputation. Be mindful that this could mean the star attorney responsible for this win no longer works for the firm. He or she might have left years prior to start an independent practice or join a bigger law firm.
Even when reviewing recent wins, keep in mind that this does not guarantee wins for your case. Nevertheless, recent big wins represent a good sign that you stand a good chance of getting the maximum compensation for your case.
Choose an Experienced Personal Injury Lawyer for Your Practice Area
When looking at big wins and experience for personal injury lawyers, ensure it covers your specific practice area. An attorney might have a decade of experience in handling car crashes and workplace injuries but might have zero experience in handling animal bites cases. In spite of this, he or she might feel willing to tackle the case.
An experienced personal injury attorney can likely handle cases in any sub-area. Even so, you stand a much better chance, by working with someone who has experience in the specific personal injury practice area you have in mind. These represent some common personal injury areas your case might fall under:
Traffic Accidents
These cover a wide range of accidents, such as car crashes, trucking accidents, taxi, and ride-share company (Uber and Lyft) accidents, pedestrian accidents, cyclists accidents and motorcycles accidents. Trucking, rideshare, and Metropolitan Transit Authority (MTA) accidents tend to involve the highest complexity in New York.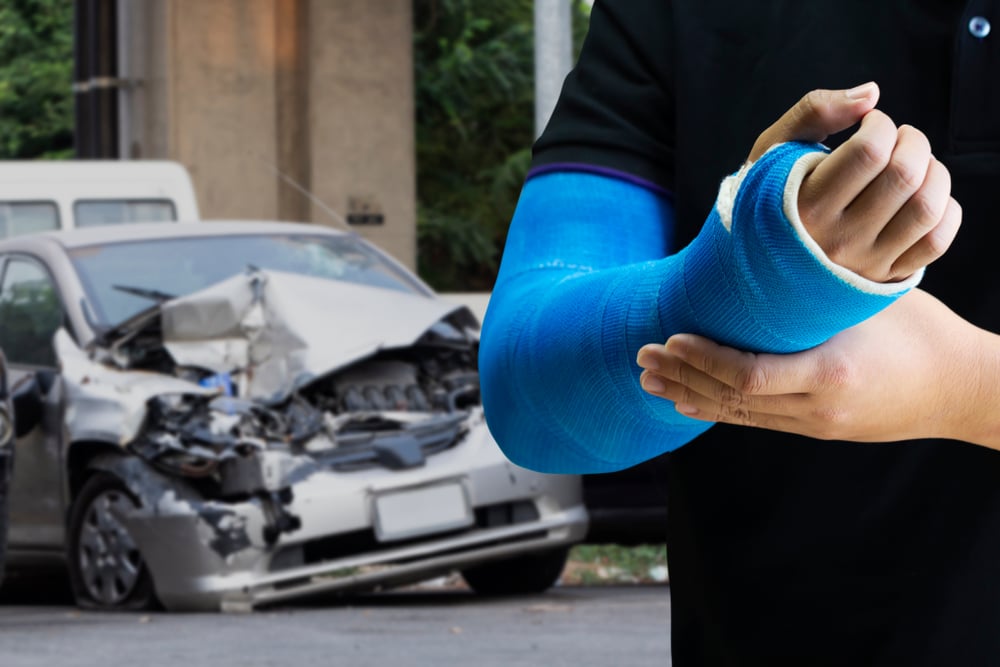 Professional Malpractice
If you believe professionals failed to fulfill their duties to you and cost you significantly as a result, you might have the opportunity to sue them. Examples include medical malpractice or even law malpractice against a personal injury lawyer.
Workplace Injuries
Whether you suffer an accident or develop illnesses over time, a personal injury law firm might pursue compensation from your employer or its insurance company. Examples of compensable injuries might include slip-and-fall accidents or post-traumatic stress disorder (PTSD) for first responders.
Police Misconduct
If you believe law enforcement officers violated your rights, you might have the opportunity to hold them accountable in court. Note that even if you lost a related criminal court case, a personal injury attorney might pursue damages for the handling of the case.
Products Liability
When manufacturers fail to design, create and sell safe products, customers can hold them accountable for negligent practices and the harm they caused. A famous example involves the Ford Pinto gas tank fire case.
Animal Attacks
Generally, people can file claims for animal bites if the animal belongs to someone, such as an animal belonging to a homeowner. Note that the animal might not need to bite the person to cause compensable injuries. 
Wrongful Death
When the injured person succumbs to injuries, eligible survivors can file a wrongful death suit to hold the negligent persons responsible. Eligible survivors generally include a spouse or dependents, but other close family members might also build a strong case.
Consider Potential Conflicts of Interest
Does your personal injury lawyer focus on representing injured parties or does the law firm represent both sides of the legal aisle? It might seem incomprehensible, but some law firms do represent insurance companies and personal injury victims. They might also represent doctors or medical facilities in malpractice cases. Instances like these can present clear issues with conflicts of interest.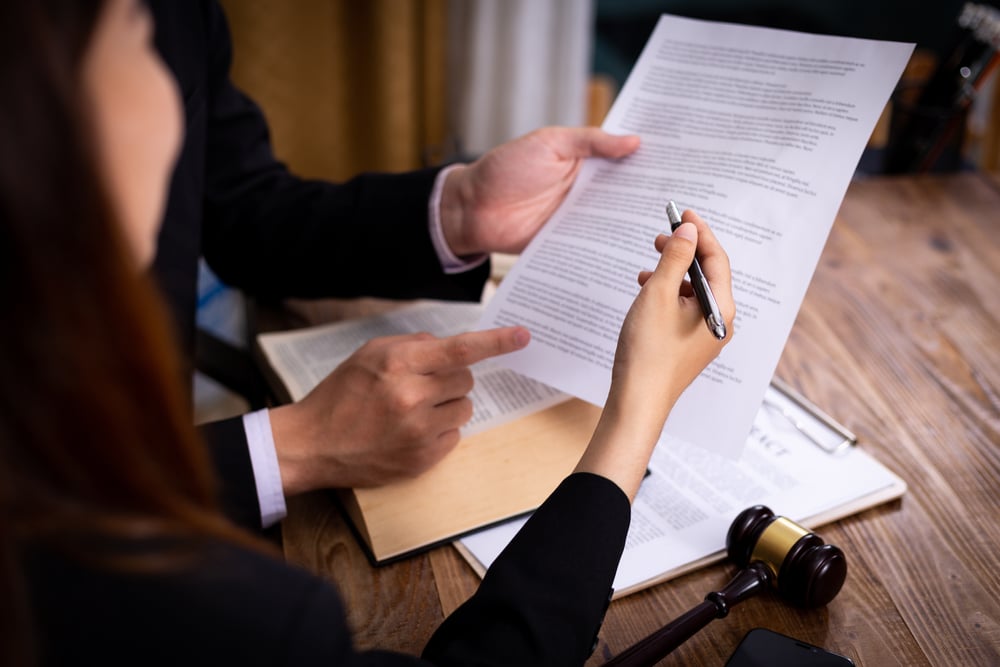 Consider, for example, that Sean works as a package delivery guy. In March, while waiting for a recipient to sign for a package, a large dog bolted through the front door and knocked him backward. He fell down the steps, fractured his hips, and then suffered a dog bite to the ankle, which later became infected. Sean filed against the homeowner's insurance company.
The insurance company hires a Big Apple Personal Injury Law Firm to represent it and pays high hourly fees. Big Apple Personal Injury Law Firm successfully fights the case. The insurance company only needs to pay $10,000 to Sean whose case deserved a much higher compensation value for his injuries.
A month later, Sara survives a serious accident involving a drunk driver. Big Apple Personal Injury Law Firm takes the case and initiates discussions with the insurance company for the drunk driver. It discovers that this same insurance company paid it handsomely to defend it against Sean just 30 days before.
This makes it difficult for a personal injury attorney at the firm to exercise true objectivity in handling Sara's case. After all, if it wins millions in compensation against the insurance company, it might get a nice payment now but could lose out on future business with the insurance company.
Evaluate What Past Clients Say About the Personal Injury Law Firm
Now that you have all the information you need to grow your personal injury lawyer list, you need information on how to better narrow down your options. If experience and plaintiff focus did not complete this for you, the next move involves checking law firm reviews.
When you check a law firm's website, it might share a lot of excellent reviews from clients. Some of these include video testimonials from clients who won millions of dollars. Reading and watching these videos could prove helpful, but look to independent websites for more objective reviews, such as Yelp and Google My Business.
Dig beyond the aggregate star rating to see what people have to say about the law firm. Look for common themes to determine the truth of what you can most reasonably expect. Note that smaller firms often have fewer reviews because they work with fewer people and have smaller marketing budgets.
Find Out Which New York Personal Injury Lawyers  Will Handle Your Case
Sometimes law firms rely on an experienced senior attorney who uses himself or herself to market the expertise of the law firm. Is this the person who will handle your case? Will he or she pass it on to a junior attorney or paralegal? Determine this upfront and ask to meet with the person responsible.
Keep in mind that you hire the law firm and have some say in who handles your case. While you might not always have the opportunity to work directly with the senior attorney, you could decide to take your case elsewhere if the law firm fails to pair you with an experienced personal injury lawyer.
In some cases, the senior attorney might convince you a junior only forms part of the team that will handle the case. Yet, you find you only meet with and communicate with the junior. If you suspect the attorney actually handling the case does not have the level of experience you require, consider the pros and cons of moving your case to another personal injury law firm.
Choose the Experienced Attorneys at Silverstein & Kahn P.C. in Huntington, NY
When looking for a personal injury attorney on Long Island,  New York, NY, or the greater New York area you have no shortage of options available to you. This could make the process of narrowing down your options especially daunting. If you already reached out to law firms for free case reviews, you might find yourself receiving email after email about them handling your case.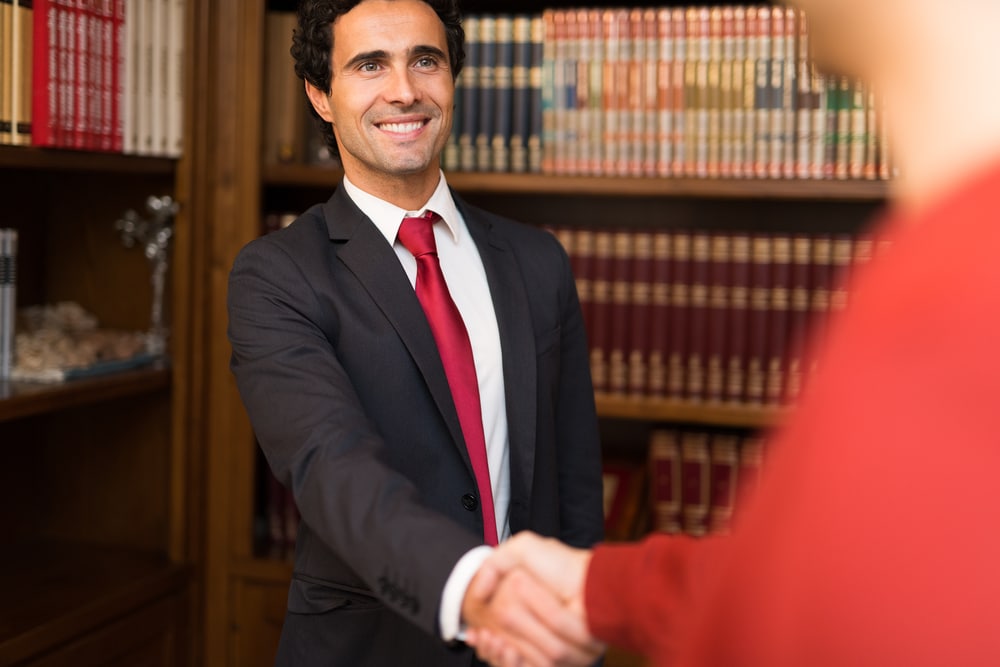 We recommend looking no further than here. At Silverstein & Kahn P.C., our two experienced attorneys each bring decades of experience to a wide range of personal injury cases. We handle everything from child school injuries to elevator accidents and even assault injuries. No matter what damages you suffered at the hands of negligent parties our attorneys have the knowledge and resources to serve as fierce advocates on your behalf.
Are you ready for an experienced Long Island, New York personal injury lawyer to review your case? Give us a call at 631-424-6850 or contact us for a free case evaluation.
Sources: