In March 2022 alone, 8,660 motor vehicle collisions occurred in New York City, according to the New York City Police Department. 3,053 of those accidents injured or killed motorists, their passengers, pedestrians, and cyclists.
The vast majority of these accidents happened because of some sort of driver negligence. People injured in accidents caused by negligent drivers may qualify to file a personal injury claim.
Insurance companies don't like to pay compensation for car accident injuries, which is why so many people turn to an experienced car accident lawyer to represent their interests in these claims. Silverstein & Kahn is a well-known and respected car accident law firm, and we would like to assist you in recovering maximum compensation for the damages you receive in a car accident.
Why Do You Need a Car Accident Lawyer?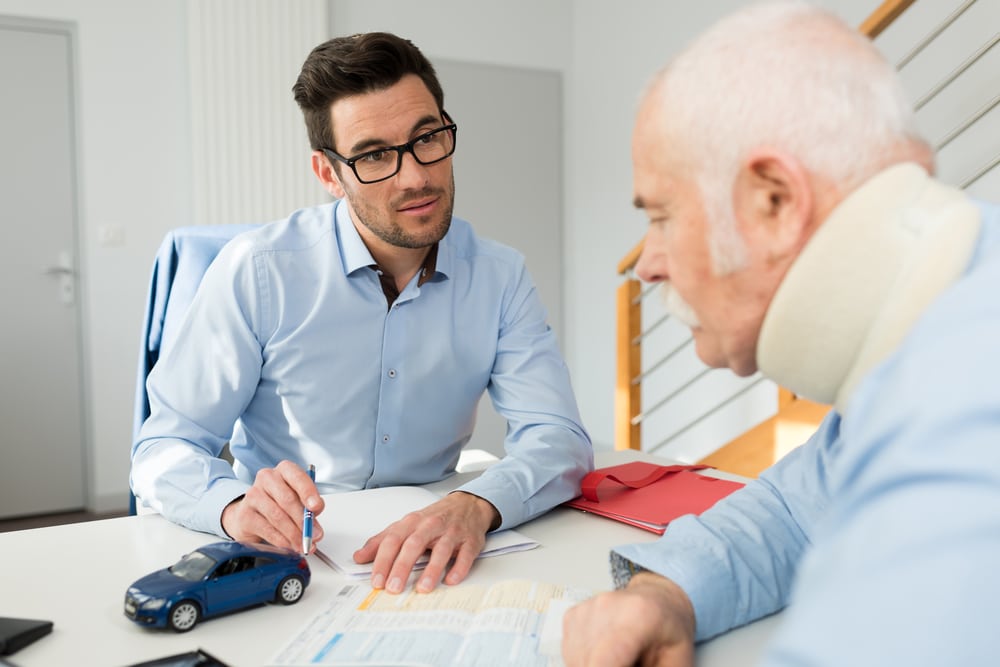 If you sustain serious injuries in a motor vehicle accident caused by a negligent driver, you can probably obtain compensation for your damages from the guilty party or parties. Auto insurance usually pays this compensation. Several factors govern who pays and how much they pay.
It is sometimes challenging to determine fault in collisions involving two vehicles, and additional cars make the situation even more complex. It is in your best interest to prove that you are either not responsible or only minimally at fault for an auto accident. Still, the average person doesn't know how to navigate the car insurance maze to accomplish that goal.
Auto insurance providers collect premiums from policyholders, but they are notoriously stingy when it comes time to pay claims made against those policies. These carriers often:
Try to trick car accident victims into saying things during recorded conversations or via email to use against them

Offer ridiculously low settlement amounts, hoping that they won't have to pay more than that

Attempt to state that you didn't receive your injuries in the accident in question

Endeavor to minimize the effects of the accident and your injuries to lessen the amount of non-economic damages they may have to pay

Intentionally intimidate accident victims
Your car accident lawyers from Silverstein & Kahn are used to heading off these tactics. We don't let insurance companies take advantage of our clients.
As your attorneys, we can also:
File accident-related paperwork and insurance claims for you

Provide advice about handling your case along with things you should and shouldn't do during the claims process

Serve as your point of contact with insurance companies

Use our extensive resources to gather evidence to build your case

Keep you informed

Negotiate a more favorable settlement or take your case to court
As a well-established car accident law firm, Silverstein & Kahn has the ability to obtain evidence in your car accident case that you might find challenging. We can request other drivers' cell phone records and perform an in-depth search of their social media accounts to search for posts relating to your accident. We can also facilitate medical and mental health evaluations by professionals who can testify on your behalf regarding your injuries.
Most car accident lawsuits settle without going to court; lawyers representing drivers and insurance companies negotiate a settlement that everyone involved can agree to. Your attorney must be a skilled negotiator in order to obtain maximum compensation for your damages.
You'll need to perform multiple tasks relating to your accident in the days following it. However, we at Silverstein & Kahn understand that your focus should be on your recovery as an injured accident survivor. Hiring an auto accident attorney as soon as possible allows us to take care of everything else so you can take care of yourself.
When Should You Call a New York City Car Accident Law Firm?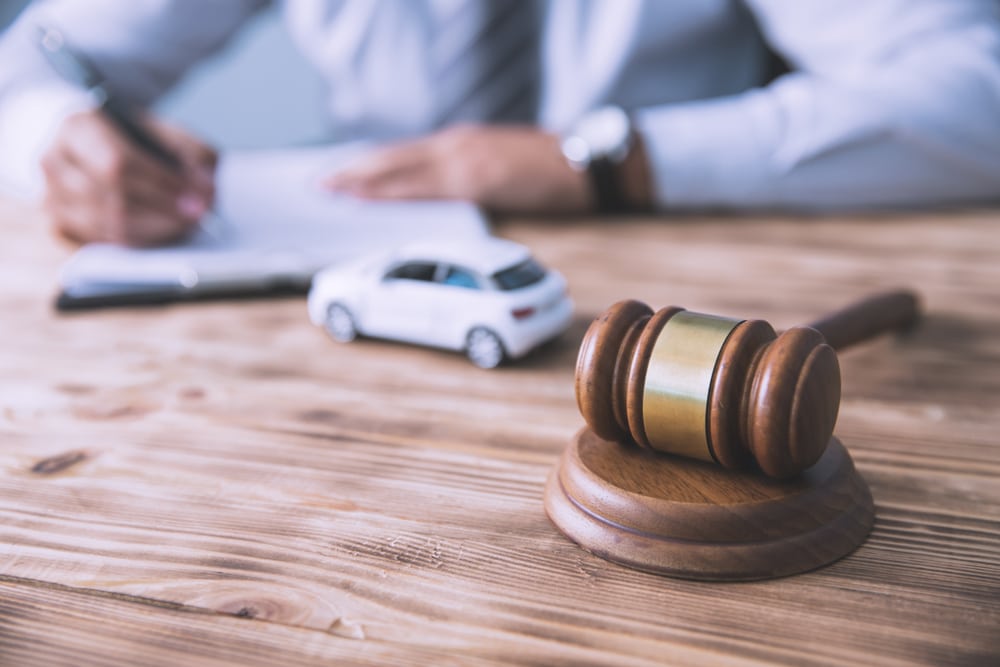 In New York, those injured in motor vehicle collisions have up to three years to file a personal injury claim. With the building medical bills and wages lost since you can't work during your recovery, you'll likely face financial hardships. Getting the ball rolling immediately following your accident means that you can recover compensation that much faster.
If your loved one passed away due to injuries sustained in a car wreck, you can possibly file a wrongful death claim. The statute of limitations in that instance is two years for New Yorkers.
What Are New York's PIP Insurance Requirements?
New York is a no-fault state. This means that if you have a car accident, your insurance company should pay your lost wages and medical expenses through the personal injury protection (PIP) portion of your policy. In New York, drivers must have a minimum of $50,000 in PIP insurance.
PIP doesn't cover any property damage; it compensates for:
$25 or less for specific daily expenses for a year

A portion of lost wages for a set amount of time

Medical bills, including rehabilitation

A small death benefit
Drivers in New York must also obtain liability and uninsured motorist insurance coverage before registering their vehicles and getting license plates.
Are There Injuries Common to Automobile Collisions?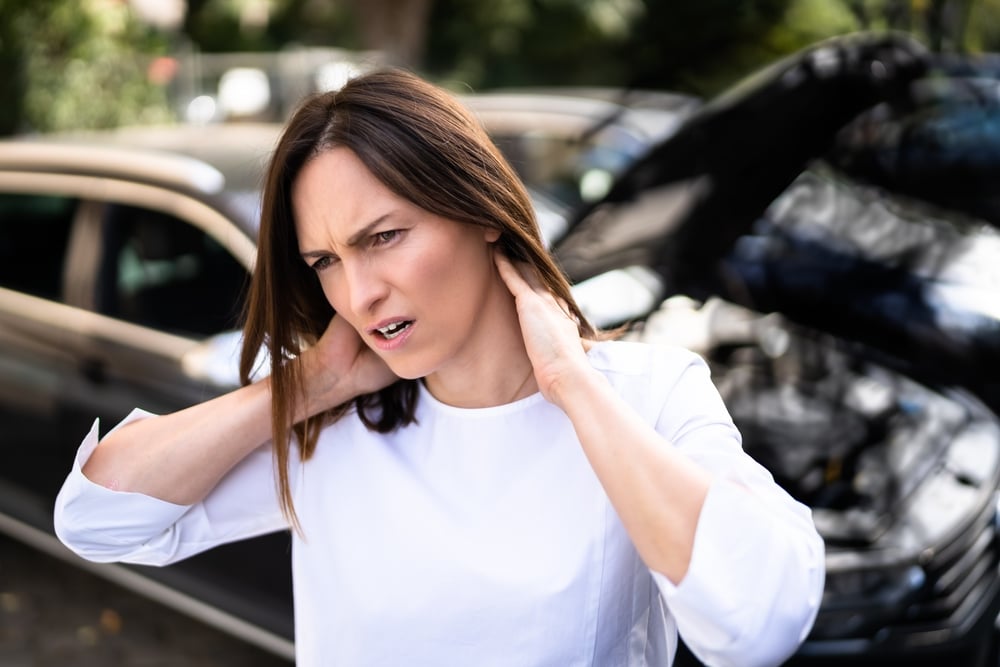 Every accident has its own dynamics and can result in various injuries. However, there are a few common injuries that many accident victims face:
Back injuries, including spinal

Head injuries and traumatic brain injury

Broken bones, especially to the upper body and arms

Knee damage

Whiplash or concussion
Although many motor vehicle accidents involve only automobiles, others affect pedestrians and cyclists. While cyclists should wear protective gear when riding, that gear doesn't stand up well to the forces of a car hitting them. Pedestrians have no protection at all.
These people face the potential for more severe injuries if a vehicle collides with them. Research shows that pedestrians hit by cars traveling at 20 mph are likely to survive; most sustain fatal injuries if the vehicle is going 30+ mph.
All of these injuries can have a devastating effect on those who suffer them. Bills for medical treatments are obvious hindrances, but these injuries can cause other inconveniences.
Recovery takes time and often requires repeated medical appointments, treatments, and rehabilitation.

You might have to miss extended periods of work, creating further financial worries.

You may need to have others run errands for you and help with chores or childcare in your home.

Accidents can leave victims wondering why this happened to them, creating emotional turmoil.

Severe injuries can curtail your accustomed lifestyle, rendering you unable to do many work or leisure activities that you enjoyed before your accident.

The stress involved in the situation can cause conflicts and create rifts between couples and friends.

If the collision or injuries are particularly horrific, victims often suffer from PTSD, reliving the horror of the incident repeatedly.
People involved in car crashes didn't ask for their injuries or the related stress and inconvenience. If a driver's negligence caused the accident and other conditions apply, victims can seek compensation for their damages.
What Damages Can You Expect To Obtain?
New York law states that you can't file a lawsuit for car collisions unless your economic damages are more than your PIP coverage.
According to insurance laws, you can only seek non-economic damages if you have a serious injury.
The serious injury threshold includes:
Permanent disfigurement

Broken bones

Body function or system damages

Loss of organs, limbs, or a fetus

Injuries that keep you from doing normal daily activities for 90+ days
Ask your car accident lawyer if you qualify to receive damages in any of the following categories.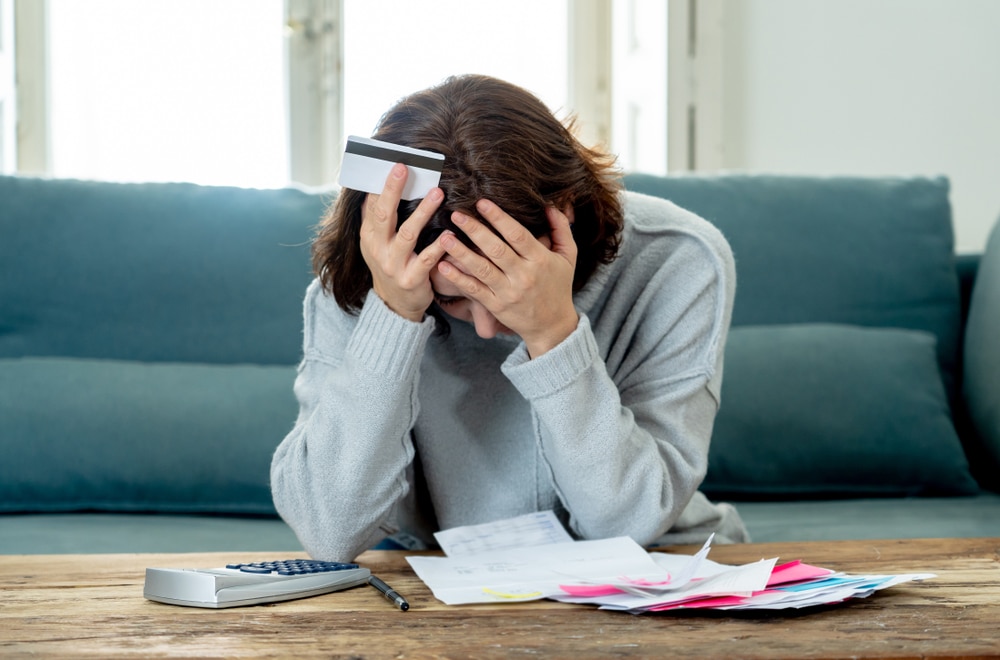 In some cases, your PIP policy or other coverage will pay for some of these expenses:
Lost wages for time off work due to injuries sustained in the collision

Medical expenses

Repairs or vehicle replacement

Costs associated with hiring a caregiver

Certain other daily expenses
The compensation you might receive for these economic expenses is dollar for dollar; you won't get anything extra other than precisely enough to pay these bills.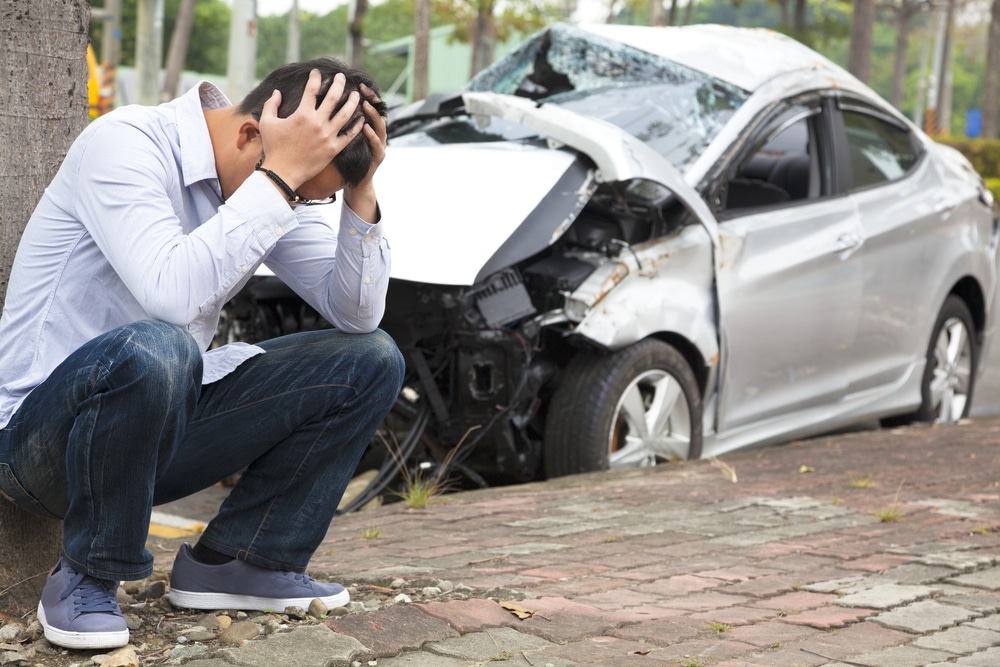 People injured in automobile accidents don't only suffer physically; they can also experience mental and emotional anguish. Depending upon the extent and severity of injuries, victims' lives are often severely impacted in more than financial ways.
Non-economic damages, when available, attempt to compensate you for things like:
Inconvenience

Diminished earning capacity if you're not able to work for an extended period of time because of your injury

Pain and suffering that is emotional, physical, and/or mental

PTSD

The emotional effects of permanent disfigurement

Loss of the enjoyment of life

Loss of affection or social interaction
Remember that the possibility of receiving non-economic damages applies only in certain circumstances. If your case does qualify, you can expect a great deal of scrutiny on your life and your physical and mental condition.
Because damages in this category aren't tangible, the amount you might receive can vary. Generally speaking, the more severely your injuries impact your life, the more compensation you may obtain.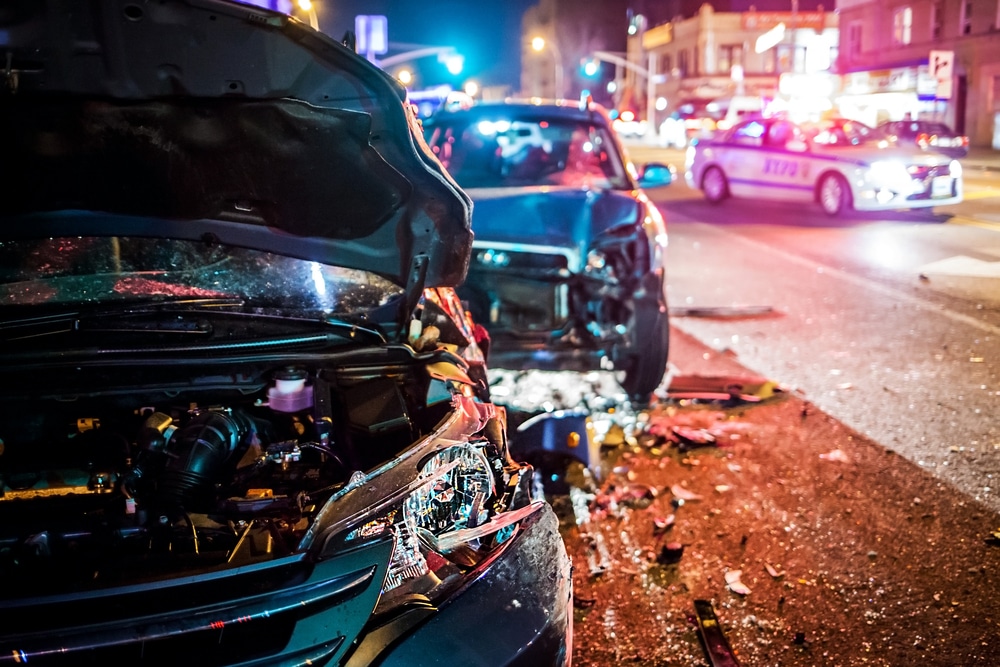 You can only receive punitive damages in some situations. To qualify, the guilty party must have acted with particularly harmful, willful, and wanton misconduct in causing the car wreck. The circumstances of each case dictate the potential for punitive damages, but in some instances, you may qualify if the guilty driver was:
Drag racing

Driving under the influence of alcohol or drugs

Excessive speeding

Experiencing road rage or otherwise driving aggressively
If a vehicle or auto component defect causes an accident, the manufacturer or seller might have to pay punitive damages if they knew they were selling dangerous goods. This type of damages is awarded to punish the guilty party for their wrongdoing.
In car accident cases, someone determines who caused the collision if it's not a clear-cut verdict. Many people can assess fault, including police officers at the accident scene, insurance investigators, your car accident law firm's investigators, arbitrators, or a jury.
Although occasionally fault is agreed upon by all parties, most times, a conflict arises. Insurance companies don't want a significant degree of fault assigned to their policyholder. Attorneys don't want fault assigned to their clients.
Your degree of fault is crucial to your likelihood of obtaining substantial compensation for damages resulting from your accident. Everyone wants the other driver(s) designated as being most at fault, so many types of investigations occur.
Decision-makers typically consider several factors to place fault. These factors may include:
Photos and videos taken of the collision site, road conditions, weather conditions, vehicle placement, skid marks, and roadway obstructions

The results of accident reconstruction analysis

Witness statements and your statement

Police reports

Footage from video surveillance cameras

Driver cell phone records

Measurements made at the scene of the wreck

Driver social media posts
Your auto accident attorney will thoroughly investigate the details surrounding your accident. We know what kinds of evidence to look for and how to find it, often using resources that aren't available to most people.
Our goal is two-fold. We intend to prove that our client wasn't responsible for the collision or only played a small part in causing the wreck. In addition, we find evidence to show that other drivers did cause the crash.
How Does New York Determine Fault in Car Accidents?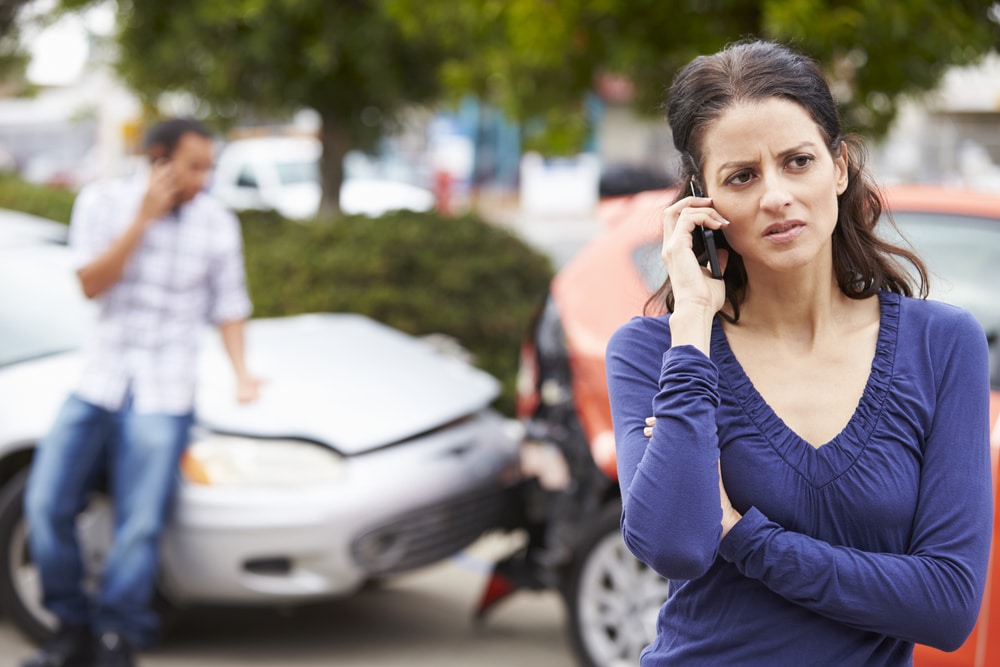 New York uses pure comparative negligence to govern how car accident cases award damages. In most auto accidents, at least one driver causes them. At times, all drivers involved might share a degree of fault.
In New York, drivers injured in car accidents can attempt to obtain compensation even if they share fault for causing the collision. If your degree of fault is 25%, the total damages you might receive are reduced by 25%. In other words, if the total damages equal $100,000, you could only hope to recover $75,000.
Accidents in New York also fall under joint and several liability rules. These rules state that each driver responsible for a car wreck is liable for the total amount of damages.
If one accident has several drivers who share fault, liability is highly complicated because everyone involved can choose whom they will attempt to claim damages from. Without an experienced car accident law firm on your side, trying to understand how these laws affect you can cause a lot of stress and uncertainty.
Silverstein & Kahn has handled car accidents in New York for decades. We understand the complex laws and what they mean to your case. We will explain the details to you, but you won't need to navigate the murky waters alone.
The vast majority of valid car accident claims involve legal negligence. Your situation must meet all four of the following requirements to qualify:
A driver (or drivers) owes you a duty of care.

They breached that duty of care due to negligence.

You received injuries in an accident.

Those drivers caused the accident that injured you.
Duty of care isn't something that you hear every day. It means that a person must act in a way that others would in the same situation. Drivers must operate their automobiles safely to reduce the risk of creating an accident; that's their duty of care. Unfortunately, several forms of negligent driving or breaching that duty of care cause wrecks every day.
What Is Considered Negligent Driving?
Several behaviors constitute negligent driving. The NYPD Motor Vehicle Collision Report mentioned earlier gives the contributing factors for the accidents taking place in NYC. In March of 2022, the top causes of accidents were:
Driver distraction – 2,283

Following too closely – 745

Not yielding the right of way – 694

Improper lane usage or passing – 467

Merging too closely – 352

Driving at an unsafe speed – 323

Disregarding traffic control – 294

Unsafe backing – 285
This report lists several other contributing factors, but only a few accident causes weren't related to some type of human error and negligence.
As you can see, distracted driving caused about 26% of the accidents taking place during one month. A vital part of safe driving is paying close attention to road conditions and surrounding traffic. A big part of that is because hazardous conditions can develop in an instant, and drivers who aren't paying attention might not have enough time to avoid a collision if they don't notice that dangerous situation immediately.
Automobiles going at 55 miles per hour need around 100 yards to come to a complete stop after the driver applies brakes, which is the length of a football field. If a bicycle or another car starts to cross the road at the other team's end zone, but you don't notice it until you're at midfield, there's a good chance that you'll collide.
Even if you're able to avoid a collision with those people, you'll probably do so by swerving. That can put you directly into the path of other vehicles or even take you off of the road. These actions can precipitate multiple-vehicle accidents, potentially injuring several people.
Drivers are often distracted by:
Texting or other uses of cell phones or electronic devices

Passengers in their vehicles

Adjusting systems such as heat/air or music

Drinking or eating

Looking for objects in bags, purses, seats, or floorboards

Combing or brushing hair and performing other grooming actions

Looking at the scenery or other things outside their car that aren't part of the traffic

Daydreaming
Failure to Follow Traffic Laws
Drivers who negligently break traffic laws present a risk to the safety of anyone nearby. Common instances are:
Improper merging

Tailgating

Failing to yield to motorists, cyclists, or pedestrians with the right of way

Running stop signs or red lights, or speeding up through a yellow light

Not reducing speed in school zones or construction zones

Driving in the wrong direction

Pulling out in front of oncoming traffic

Aggressively weaving through other vehicles on the road
Fatigued Driving and Driving Under the Influence of Drugs or Alcohol
Drugs, alcohol, and fatigue can affect your body in similar ways. You're likely unable to focus or make good decisions, and you probably can't react quickly. All of these reactions are very dangerous when that person is behind the wheel of a vehicle.
These drivers can meander through multiple lanes or even run off the road. They're probably unable to steer safely around challenging curves or through heavy traffic. In addition, many of these people add speeding to their negligent behavior, increasing the risk of causing a collision even more.
Why Should You Choose Silverstein & Kahn as Your Car Accident Law Firm?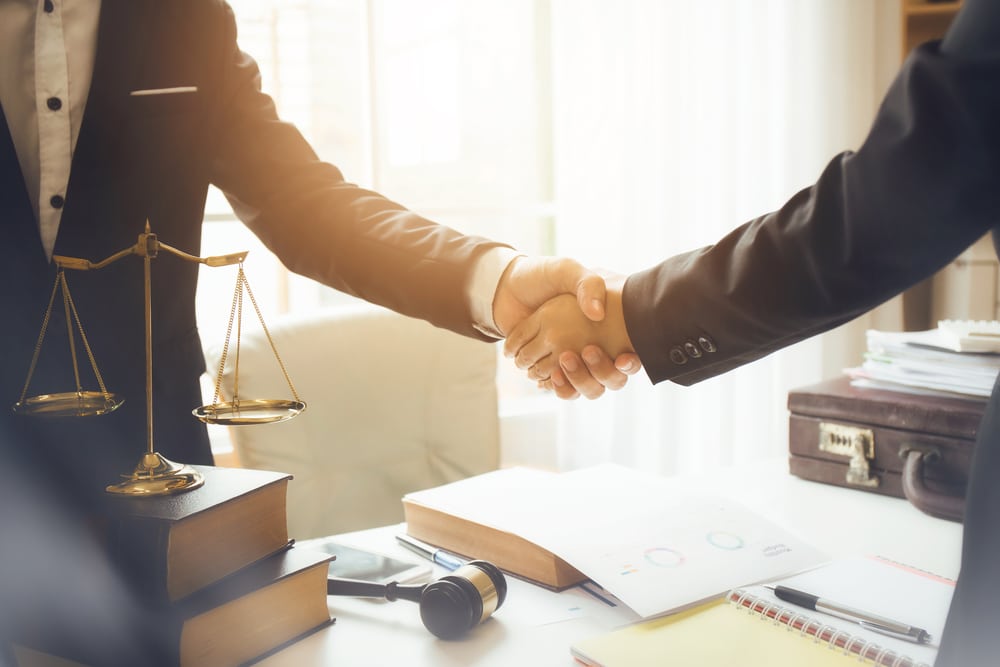 We realize that you have a choice when choosing a New York car accident lawyer. Silverstein & Kahn is a family-owned and operated firm that has served New Yorkers since 1988. Our lawyers have over 70 years of combined experience that we will put to work for you.
Our firm focuses solely on personal injury cases. That means every attorney at Silverstein & Kahn is intricately familiar with the often-complex laws that govern these cases. You probably wouldn't visit a general practitioner if you need brain surgery; similarly, you will get more knowledgeable assistance from a personal injury lawyer if you suffer injuries in a car accident.
To reassure our clients, our firm offers these guarantees:
You won't pay attorney fees unless we win your car accident lawsuit.

We will treat every client like family.

An

attorney

, not a paralegal or one of the office staff, will speak to you on every call you make to our office and answer questions you might have.

We will show you why all of our reviews on Google rate us with five stars.
We'll begin by offering you a free case evaluation of your personal injury lawsuit. Give us the facts of your situation and allow our knowledgeable NYC car accident attorneys to assess them to determine your options. If you hire Silverstein & Kahn to represent you, we will aggressively defend your right to maximum compensation for your injuries.
We understand that accidents don't always happen during business hours. You can reach us via live chat 24/7. You can also call us at (631) 424-6850, email us, or submit our online case review request form. Silverstein & Kahn believes that every client deserves personal attention and competent legal representation, and we are standing by, ready to assist you. Contact us for a free consultation.